After CBS Radio and Entercom merge, could MIX 96.5, CBS Sports Radio 650, SportsRadio 610, 100.3 The Bull, 95.7 The Spot and MEGA 101 have new futures?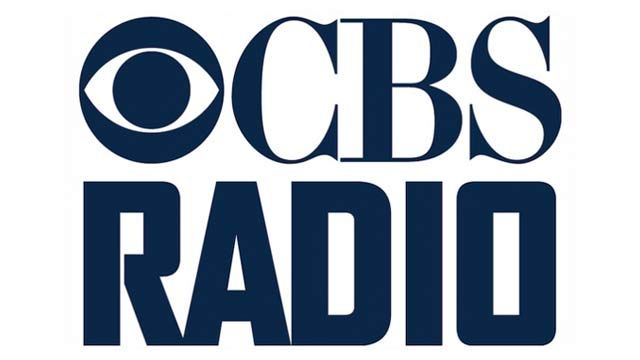 Yesterday I put the news out on social media, but today we'll look a little more into the big news that CBS Radio and Entercom are merging. Entercom, a smaller company than CBS Radio, will be in the driver's seat from now on with the combined companies.
CBS Radio has a pretty big operation in Houston. In H-town, the company owns and operates MIX 96.5 (KHMX-FM), CBS Sports Radio 650 (KIKK-AM), SportsRadio 610 (KILT-AM), 100.3 The Bull (KILT-FM), 95.7 The Spot (KKHH-FM) and MEGA 101 (KLOL-FM).
Entercom has no Houston stations. In fact the only stations the group owns in Texas are all in Austin (Mix 94.7 KAMX, Talk Radio 1370 KJCE, Majic 95.5 KKMJ and 96.3 RnB KKMJ).
People have been asking what this all means. Who knows? Anytime broadcasting companies merge, there can be some major changes (remember the late 1990s?). Other times, not much happens at all.
This time, the conspiracy theories are already starting. Especially with the fact you saw the
Hot 95.7 KKHH flip to The Spot
. Then we kept hearing
Mix 96.5 KHMX flip rumors
with nothing happening as of yet.
Were the changes and possible format change rumors connected to this merger? Were they totally unconnected? Time will tell.
I don't want to bore you, but anytime these radio companies merge, there will have to be some station swapping. That's because government rules exist that say one group can't own too many stations in one market. So, to hit the ownership cap, companies have to start trading stations so they can comply with the rules. We saw that happen years ago when the then
Clear Channel handed Mix 96.5 KHMX and Mega 101 KLOL to CBS
.
As a result, the radio trades are already pushing out theories on what we could see happen. And one centers around a Houston station that isn't even owned by CBS Radio.
RadioInsight theorizes
that to fix the Los Angeles cap, we might see 104.1 KRBE get swapped:
The simple spin-off here will be Entercom Classic Rock "100.3 The Sound" KSWD as CBS is maxed out on FMs and 1 AM. A swap built around KSWD to Cumulus for CHR 104.1 KRBE Houston would be beneficial to both companies and allow Cumulus to remove competition for 95.5 KLOS.
Someone wrote me about this and wondered if this is why Top 40 Hot 95.7 was flipped. Why would the new company want to own two Top 40 stations in the same city? Good point if all this comes true.
Time will tell. Stay tuned.
Here is the full merger
press release
:
New York, NY and Bala Cynwyd, PA—Entercom Communications Corp. (NYSE: ETM) and CBS Corporation (NYSE: CBS.A and CBS) today announced that the companies have entered into an agreement by which Entercom will combine with CBS Radio in a tax-free merger. The transaction will create a preeminent radio platform, with a nationwide footprint of 244 stations, including 23 of the top 25 U.S. markets, as well as robust digital capabilities and a growing events platform.

"This agreement is great for shareholders and achieves our previously stated objectives by separating our radio business in the best possible way," said Leslie Moonves, Chairman and Chief Executive Officer, CBS Corporation. "Entercom is a superbly run company, and together with CBS Radio's powerful brands and remarkable people, we are creating an organization that will be even better positioned to succeed in this rapidly evolving media landscape."

David J. Field, President and CEO of Entercom, who will lead the combined company, said, "These two great companies, with their impressive histories, complementary assets, and premier content and brands, are a perfect strategic and cultural fit, enabling us to deliver local connection on a national scale and drive accelerated growth. We look forward to welcoming our talented new colleagues at CBS Radio, and we have the utmost respect for their significant contributions to the industry."

Mr. Field continued, "Radio reaches more Americans than any other medium, and offers advertisers outstanding ROI and local activation. This transformational transaction creates scale-driven efficiencies and opportunities to compete more effectively with other media to better serve our listeners and our advertisers. The combination of a compelling strategic fit, an excellent balance sheet, and robust free cash flow generation, position us to create significant shareholder value for our investors."

Andre Fernandez, who will continue as President and CEO of CBS Radio through the closing of the transaction, said, "I couldn't be more proud of the CBS Radio team and all of the exciting breaking news, live events, and business initiatives happening every day across the country. Today marks the beginning of a new chapter for us as we join with an organization with an equally deep tradition in radio broadcasting. The opportunities for the new company are enormous – thanks to our combined collection of industry-leading stations and brands."

The merger will create a leading local media and entertainment company with strong, complementary assets on a national scale, including:

A leading sports platform with the rights to broadcast 45 pro sports teams, including the New York Yankees, the Boston Red Sox, the Chicago Cubs, the New England Patriots, the Atlanta Falcons, and the Golden State Warriors, and 100+ popular local sports talk shows, including the most-listened-to sports talk station in the country, as well as the CBS Sports Radio Network, which is made up of 300 affiliated radio stations across the country
Leadership in news and news/talk format, with some of the most-listened-to news and talk radio stations nationwide, including 1010 WINS in NY, KNX in LA, and WBBM in Chicago
A diverse array of music and entertainment formats with popular personalities who are leading influencers of custom curated music and entertainment experiences that drive music discovery
A leading creator of more than 4,500 live original events per year, from music festivals and large shows to intimate performances with big-name artists
A growing portfolio of digital content that expands reach and engagement by local on-air talent through original programming and social media
The ability to monetize the intellectual property of dozens of major-market radio shows across multiple emerging platforms
Legendary local stations with rich heritage and well-known call letters, which will remain after the transaction
Transaction Details

The combined companies' pro forma revenue on a trailing 12 months basis was approximately $1.7 billion – which would make it the second-largest radio station owner in the U.S. – and adjusted EBITDA was nearly $500 million, including expected transaction synergies. With pro forma leverage of approximately 4.0x net debt/Adjusted EBITDA, the merger will create a well-capitalized company with a market cap of over $2 billion, a strong balance sheet, significant free cash flow generation, and an attractive dividend, positioned to drive shareholder value.

The combination of CBS Corporation's radio business with Entercom will be effected through a "Reverse Morris Trust" transaction, which is expected to be tax-free to CBS and its shareholders. As part of the transaction, CBS shareholders will have the opportunity to exchange all, some, or none of their CBS shares for CBS Radio shares. Immediately following the completion of this exchange offer, CBS Radio will merge with an Entercom subsidiary, with the new CBS Radio shareholders receiving Entercom shares in exchange for their CBS Radio shares in the transaction. After completion of the merger, CBS Radio shareholders will receive approximately 105 million Entercom shares, or 72% of all outstanding shares of the combined company on a fully diluted basis. Existing Entercom shareholders will own 28% of the combined company on a fully diluted basis.

The transaction is subject to approval by Entercom shareholders. Entercom Chairman Joseph M. Field, a controlling shareholder of Entercom, has agreed to vote in favor of the transaction.

The transaction is expected to close during the second half of 2017, subject to certain regulatory approvals and other customary closing conditions.

Governance & Structure

The combined company will be known as Entercom and will be headquartered in Philadelphia, with a significant ongoing presence in New York. Upon closing, the company's Board of Directors will consist of nine members: five current Entercom directors, including David Field as Chairman of the Board, and four directors nominated by CBS Radio.
COMMENT
:
Click to leave your thoughts on this post here