Anchor/author Tom Abrahams has book 9 and 10 on the way with 11 in production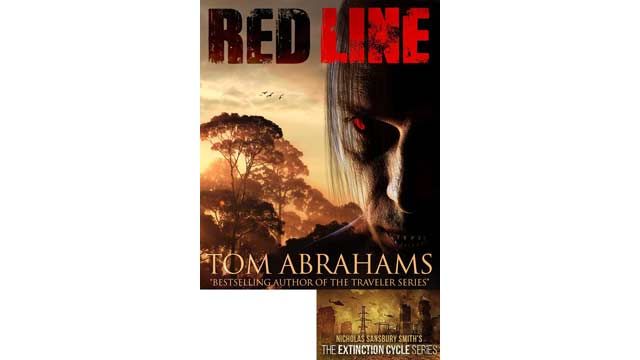 We haven't heard from Houston TV anchor/author Tom Abrahams
since the beginning of the year
, but that doesn't mean he hasn't been churning out pages for his literary career.
HOME
, his bestselling book to date, was chosen for Amazon's brand new
Prime Reading program
. That means any Prime member can choose from a limited selection of rotating books and read them for FREE.
"I'm flattered to be among the launch authors for the new program," Abrahams told mikemcguff.com. "There aren't too many authors who were asked."
HOME
takes place in a post-apocalyptic Texas and follows the adventures of a loner forced to rejoin a crippled society.
It will also in translation. Next Spring, publisher Luzifer Verlag will release it in German. It's also available in paperback and audiobook.
But that's not all for Abrahams.
His ninth and tenth novels come out this month and next.
The ninth, commissioned by Amazon, is a novel based on the work of
USA Today
best selling author Nicholas Sansbury Smith. It's called
Red Line
and follows the hunt for a missing Marine who was part of a failed chemical experiment.
The tenth is the first part of a new series. It's called
SpaceMan
and imagines what would happen on board the ISS if it lost power from a geomagnetic storm.
SpaceMan is already available for pre-order.
And if you don't think this is all enough, Abrahams is busy writing book number 11 right now!
COMMENT
:
Click to leave your thoughts on this post here