UPDATE FEBRUARY 2017
Rashi Vats has a baby
FOX 26 KRIV reporter Rashi Vats and KHOU 11 sports reporter Daniel Gotera are having a baby boy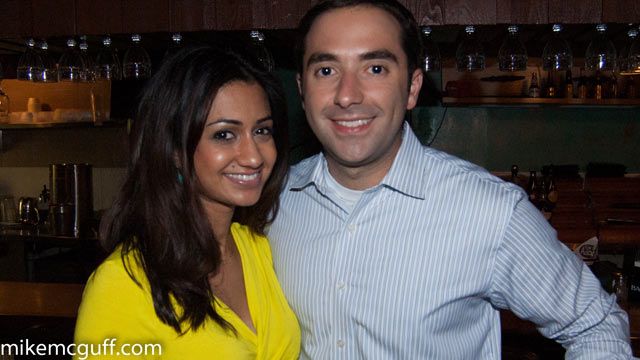 Rashi Vats and Daniel Gotera
Daniel Gotera
is going to be one busy dude in February. That's because the KHOU 11 sports reporter will be covering the
Super Bowl, oh...which happens to be in Houston in 2017
, then he and his wife are having a baby!
You may have heard of his wife, FOX 26 KRIV reporter
Rashi Vats
, who made the big announcement today on her station. After the on-air announcement, anchor
Melissa Wilson
and Vats appeared to be shedding tears of joy.
What if there had been a battle between channel 26 and channel 11 to see who could get the scoop first?! I'd like to see that Proof of Performance. In actuality, anchor
Jose Grinan
apparently almost spilled the beans early on Facebook! See, all journalists want to be first with the breaking news.
The mom to be is looking for advice from viewers and co-workers.
"When I went to get my registry done, I had no clue what I was doing," confessed Vats on Facebook Live (embedded below).
Trust me, I know the feeling.
The TV power couple are having a boy. No name has been chosen.
UPDATE FEBRUARY 2017
Rashi Vats has a baby
RELATED
Who was the other Houston TV power couple to recently have a baby?
COMMENT
:
Click to leave your thoughts on this post here