Apparently new KHOU 11 anchor Lisa Hernandez is the current story line in most people's minds right now since that's
who they are talking about
. The lesser story over Belo Houston is the station's new set which debuted Monday. Here are some screen grabs I took Tuesday from KHOU 11 at 5 and 6pm. Notice the soft colors and lack of seats for the meteorologist and sports guy.
UPDATE
TVspy linked to this post and I will link back because
they have some video embedded
from the KHOU newscasts.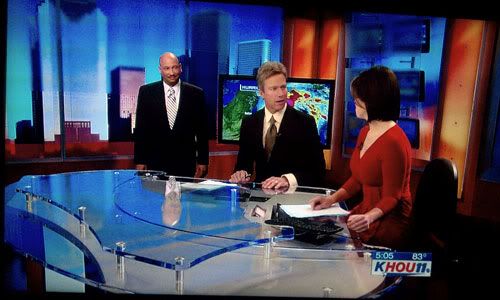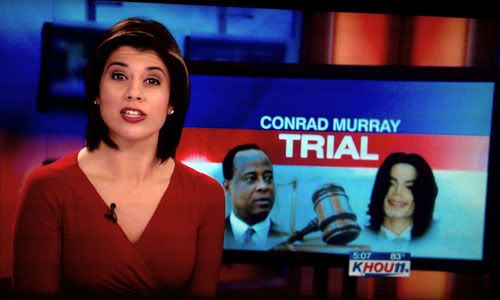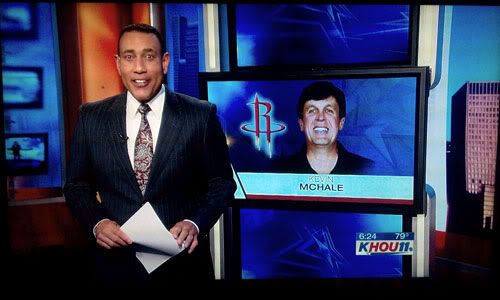 RELATED
Is KHOU 11 getting a new set?