KTMD returns as Houston's Spanish-language Primetime leader, for a fifth consecutive month
h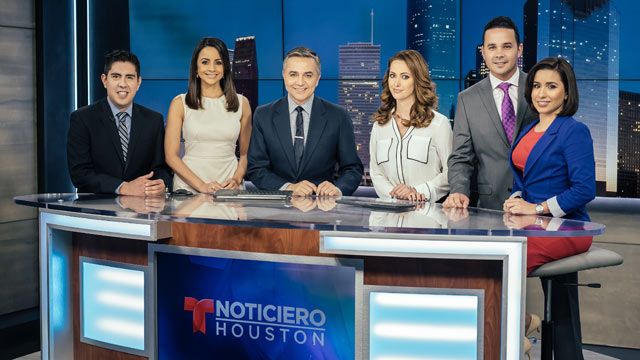 In my recent post
The rise of Houston Spanish TV
, I told you things were going well for Telemundo and Univision.
Now Telemundo tells us it once again had wins in primetime and late news. And the marketers will note, they win in young viewer$ too. Ka-ching!
HOUSTON, TX – (November 28, 2016) – Telemundo Houston / KTMD closed out the November 2016 sweeps period as the most-watched station in the market, in any language, during Primetime and Late News (Monday through Friday) among Adults 18 to 34 and Adults 18 to 49. This is the fourth consecutive month that KTMD's late local newscast, Noticiero Telemundo Houston at 10 PM outranks* all other local late news competitors among both demographic groups.

Additionally, Telemundo Houston was the most-watched Spanish-language station in the market during Primetime (Monday through Friday), among Adults 18 to 34, Adults 18 to 49 and Adults 25 to 54 for a fifth consecutive month. The station's stellar Primetime programming delivered half of the market's Spanish-language viewership in this time period and among all three demographic groups.

Source: Nielsen (NSI) Houston; July-November 2016, Preliminary Live +SD; Arianna Reports; News Program Average Ratings M-F 9p-1030p (KTMD, KXLN, KFTH, KTRK, KHOU, KPRC, KRIV, KIAH); Daypart AQH Ratings M-F 7p-10p (KTMD, KXLN, KFTH, KZJL, KYAZ, KTBU, KHLM, KUVM, KTRK, KHOU, KPRC, KRIV, KIAH, KTXH, KUBE); Spanish-language Share (KTMD, KXLN, KFTH, KZJL, KYAZ). *Tied KPRC Aug16 A18-49.
RELATED
-
KPRC 2 claims top spot in November 2016 sweeps
-
FOX 26 November 2016 sweeps highlights
COMMENT
:
Click to leave your thoughts on this post here