Is your Houston home ugly enough for DIY Network's America's Most Desperate Landscape?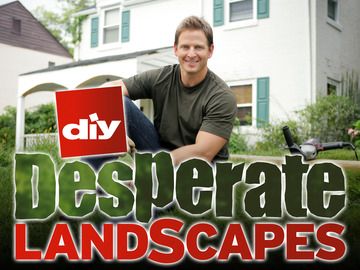 The DIY Network really wants to find some truly horrible Houston front yards for its show
America's Most Desperate Landscape.
"We're looking to transform super sized, super desperate front yards and Houston gives us an opportunity to do larger front landscapes," executive producer Jay Shatz told mikemcguff.com. "In the spirit of 'bigger is better,' this is a transformation that will really help a desperate homeowner."
Licensed contractor Jason Cameron and crew have been around the country making yard transformations. They bring all the tools, paint, plants and heavy machinery to get the job done.
The show tells me homeowners need to only bring the landscape, plenty of personality from friends/neighbors and sweat equity to get the job done.
"Jason Cameron and our team made dramatic changes in some Austin neighborhoods a few months ago and we'd like to bring those same results but on a much bigger scale to Houston," Shatz told me.
Click here
to apply to the casting call.
TV folks will be interested in the fact that show EP Shatz was formerly a local TV reporter at WCPO-TV channel 9 Cincinnati. According to his site, in 2000 he left the station, took some co-workers with him and started JayTV Inc. which produces the show. "Thirteen years later, this aging yet agile team now gets much joy watching other people do live shots during snowstorms," the site says.
COMMENT
:
Click to leave your thoughts on this post here