Former 101 KLOL Stevens & Pruett producer John Jacob Ray, always known as "Jake," was born October 15, 1975, and died on October 19, 2015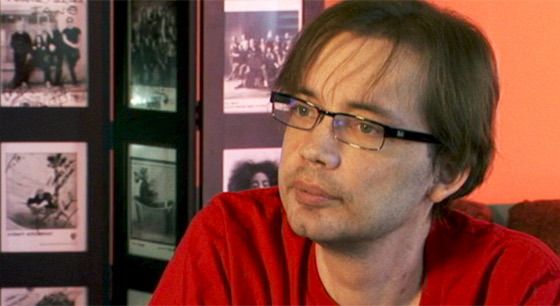 Jake Ray
At the age of 12, former 101 KLOL Stevens and Pruett producer Jake Ray was told he wouldn't live past his 18th birthday. Early Monday, he lost his life just days after his 40th.
"With him being told at a young age that he wouldn't live past 18, he treated every day after that age like it was a bonus," friend and former 101 KLOL/93.7 The Arrow KKRW DJ
Steve Fixx
told mikemcguff.com.
You might not recognize his name in Houston, but Groove Dawgs will know Ray as "Tito Smallberries," a name that is uniquely Stevens and Pruett.
Let's not take this chance to mourn Ray, but to celebrate his full life and incredible beating of the odds. Ray struggled with cystic fibrosis. It was a battle that friends and family say never got in the way of his life and love of radio.
After Mark Stevens was fired, Ray left to work at stations in Seattle and Atlanta. He landed in New York producing Nick Cannon's CBS show. But it was his last job as the executive producer of the Hot 97 morning show in New York that was no doubt the biggest in terms of the radio industry. It was there, he got to helm one of the top morning shows in the US, interviewing countless celebrities, sports stars and even four US Presidents.
Outside of radio as a stand up comic, Ray was elected as a member of the prestigious New York City Friar's Club.
Never to lose sight of what's important, according to his obituary, Ray helped raise money for CF research by producing rock music concerts and more than $1 million for the children's hospital in Atlanta. The double lung transplant recipient even
took the chance to have a little fun
related to his condition on a National Geographic special.
Back in 2014, I got a chance to interview Ray for my upcoming 101 KLOL documentary. We ended up spending much of the day together talking KLOL, Hot 97 and radio in general. Even caught lunch at the old KLOL hangout, Griff's.
At the time, Ray was about to have surgery, but he didn't treat it as a big deal like some of us might. You can tell he had been through a lot of health concerns, but certainly did not wear that on his sleeve. He seemed to truly enjoy radio and loved to work.
The day of the interview, I found him sitting on his couch producing radio phone interviews for a client.
"I met Jake working in Austin radio, he was the 96.7 KHFI morning show producer and I was the overnight jock at Hot AC Key 103 (KEYI)," Fixx added. "We became friends and were roommates for a while, he was instrumental in encouraging me to take a shot at my first full-time radio job. We both grew up listening to Houston radio and dreamed of working at the legendary KLOL. Jake and I were hired separately, with him eventually becoming S&P Producer and me the night jock."
Ray passed away five years after his mentor,
Mark Stevens
.
COMMENT
:
Click to leave your thoughts on this post here