KTRK abc13 anchor Gina Gaston and morning meteorologist Casey Curry in the spotlight
Looks like KTRK abc13 anchor Gina Gaston and morning meteorologist Casey Curry have been out and about around Houston raising awareness for some good causes.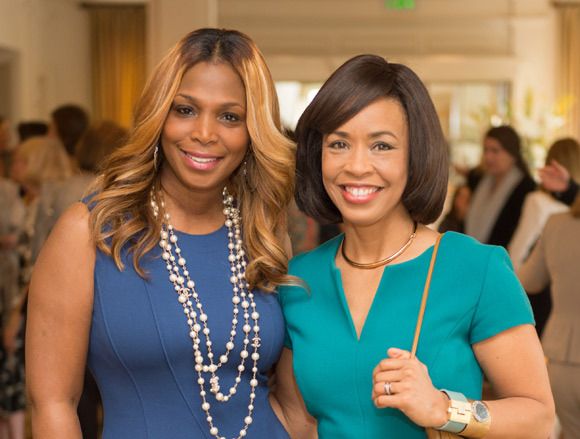 Nicole West and Mistress of Ceremony Gina Gaston (Photo Credit: Wilson Parish)
Gina Gaston served as Mistress of Ceremony for the The Children's Museum of Houston 2015 Friends and Families Luncheon on March 4, 2015 at the River Oaks Country Club. Chairs Valeria Burguières and Emily Dalicandro welcomed renowned speaker and author Joline Godfrey. Godfrey enlightened guests with tips from her book,
Raising Financially Fit Kids
.
At the top of the list of attendees were: Courtney Toomey, Lisa Barksdale, Kristen Berger, Gina Bhatia, Sicily Dickenson, Carmen Mach, Kim Petersen, Millette Sherman, Winnie Simmons, Kelly Sklar, Marcia Smart, Kathryn Smith, Tiffany Smith, Christie Sullivan, Candice Thomas and more.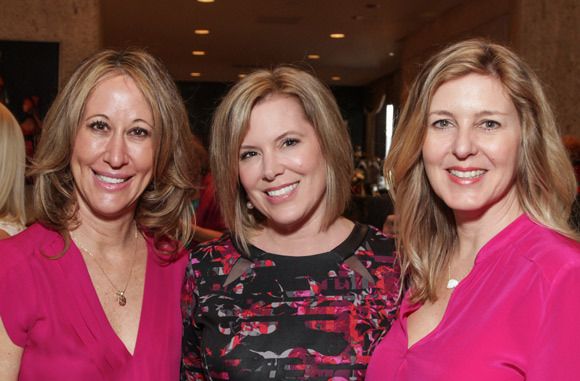 Teena Davis, Casey Curry, Renea Locke (Photo Credit: Kim Coffman)
Morning meteorologist
Casey Curry
also served as an emcee, but at the Second Annual Best Friends Brunch benefiting the aniMeals on Wheels program at the Omni Hotel Houston on Saturday, February 14, 2015.
Brunch chairs Teena Davis, Wendy Phillips and Kristy Phillips along with host committee, Bruce Padilla and Shelby Kibodeaux were head over heels when more than 200 guests, helped raise more than $100,000 to feed the hungry pets of Meals on Wheels home bound seniors.
Before the reception, guests enjoyed cocktails and a pet treat snack bar sponsored by the Doggie Snack Bar in the lobby of the Omni Hotel Houston. Guests enjoyed spinach, strawberries and pecan salad along with chicken salad and pasta salad. It was love at first sight when the aniMeals on Wheels Top Pet Fashion Show began. Awarded with the title of "aniMeals on Wheels Top Dog" for 2015 was Jesse and his owner Sonia Soto.
COMMENT
:
Click to leave your thoughts on this post here