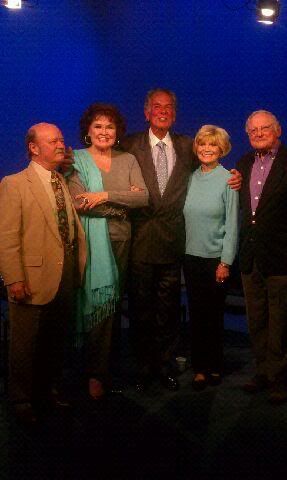 Here is a Houston TV show that is totally geared for some readers of this blog.
I
told you
how KUHT 8's Ernie Manouse sat down with beloved Houston personalities like Doug Johnson (KPRC News), Jan Glenn (Good Morning Houston), Warner Roberts (The Warner Roberts Show), Harold Gunn (Captain Harold's Theater of the Sky), Jim Bernhard (The Greenroom) to share stories and memories from the golden age of Houston television.
The show called
A Conversation on Houston Classic TV
will air tonight at 8pm on KUHT 8 Houston PBS.
By the way, Joanne King Herring (The Joanne King Show) was scheduled to appear but was unable to make the taping due to illness. Those outside of Houston might recognize Herring because she was portrayed by Julia Roberts in
Charlie Wilson's War
.
COMMENT
:
Click to leave your thoughts on this post here