Post KHOU 11, longtime Houston anchor Greg Hurst WREG News Channel 3 Memphis, TN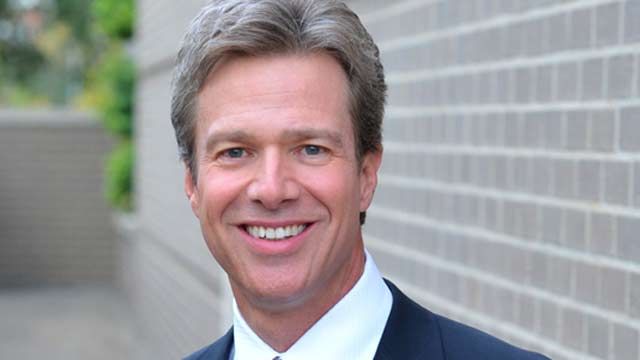 Now I wasn't posting back in March when
Greg Hurst
left KHOU 11. However I did post the big news on my
Facebook page
.
It was shocking.
Good news to report, Hurst
has a new gig
with WREG News Channel 3 Memphis, TN:
WREG News Channel 3, the number one station in Memphis, welcomes one new face and adds anchor responsibilities to a familiar one. Veteran newsman Greg Hurst joins the prime time news lineup, and Meteorologist Todd Demers becomes the permanent anchor at Daybreak, a role he has been filling on an interim basis since December.

Greg Hurst joins Stephanie Scurlock on the 5, 6, and 10PM news starting in July. Before joining WREG, Greg spent 10 years as an anchor at WABC in New York, and was most recently the primary anchor at KHOU, the CBS affiliate in Houston, Texas. His broadcast career started in Little Rock, but Greg has deep roots in Memphis.



Evening anchor team Stephanie Scurlock and Greg Hurst. Photo: WREG


"In many ways, this is a homecoming," Hurst said. "My wife grew up and went to school here. We got married in Memphis at the Quince Road Church of Christ. Our oldest daughter went to the University of Memphis, and now she, her husband and their beautiful baby—my granddaughter—live here. So I've always felt at home in Memphis. I look forward to continuing News Channel 3's proud legacy of being the voice of the voiceless—the eyes and the ears—of those who deserve a seat at the table."

Greg has been recognized for work on and off the news set, and has taken viewers with him around the world to see the streets of Baghdad, Iraq; the Kremlin in Moscow; and ruins of war in Vietnam. He's been on the scene of some of the biggest stories in recent history, and he brings that trusted storytelling ability to the anchor chair in Memphis.

Todd officially joins Markova Reed on the anchor desk from 4:30-7AM weekdays, where he's been filling in since December. He will continue to pull double duty, working at the weather desk too. He is the longest-serving morning meteorologist in Memphis, joining News Channel 3 in 1986. Todd has helped viewers plan their day on Daybreak, the number one Memphis morning newscast, since WREG launched the show.

"I've always loved doing both, and I've gotten to fill in several times over the years," Demers said. "But it wasn't until recently that I considered doing both jobs permanently. This gives me the chance to help people in and around Memphis in a variety of ways."

President and General Manager Ron Walter said, "We are delighted to announce these changes. We welcome Greg to both the WREG family and the Memphis community. We were impressed by his extensive journalistic experience, but found his commitment to community involvement equally remarkable. He will embrace the Memphis story fully, in the same way we have come to expect from Todd Demers, who is just as good at telling news stories as he is at predicting and explaining weather."

"Change can be a good thing, added News Director Bruce Moore. "Greg is a great newsman, but more importantly, his history of community service shows how much he cares. He and Todd are both experienced and engaging, and committed to making Memphis a better place."

Greg Hurst joins Stephanie Scurlock, meteorologists Tim Simpson and Jim Jaggers, and sports anchor Glenn Carver as a team on July 3rd at 5, 6, and 10PM.

Todd continues in his dual role as Anchor/Meteorologist without delay. You can watch Markova Reed and Todd Demers with Traffic Reporter Corie Ventura every weekday starting at 4:30AM.

WREG-TV News Channel 3 is owned by Tribune Media Company (NYSE: TRCO) home to a diverse portfolio of television and digital properties driven by quality news, entertainment and sports programming. Tribune Media is comprised of Tribune Broadcasting's 42 owned or operated local television stations reaching more than 50 million households, national entertainment network WGN America, whose reach is approximately 80 million households, Tribune Studios, and a variety of digital applications and websites commanding 60 million monthly unique visitors online. Tribune Media also includes Chicago's WGN-AM and the national multicast networks Antenna TV and THIS TV. Additionally, the Company owns and manages a significant number of real estate properties across the U.S. and holds a variety of investments, including a 32% interest in CareerBuilder, LLC and a 31% interest in Television Food Network, G.P., which operates Food Network and Cooking Channel. For more information please visit www.tribunemedia.com.
Here is the release the station put out with the announcement:
"From the office of Susan McEldoon, KHOU 11 President and General Manager
It is with mixed feelings that I share with you that Greg Hurst is leaving KHOU 11.
During his 18 years at KHOU, Greg has consistently delivered a high level of professionalism, preparation and passion to his anchoring duties.

Greg's commitment to quality journalism often took him outside of the news studio and into the field. He's reported live from the Gulf war battle field of Iraq, from national political conventions and he's interviewed former presidents and other high-profile news makers during his tenure at the station.

When it comes to covering breaking news, Greg is one of the best in the business. He's the consummate professional who takes great pride in doing his homework and being as prepared as possible to cover any major event, whether it be a hurricane or a plant explosion. Greg provided our viewers with the context and backstory they needed to help them make sense of a breaking news story.
He's also been very active in "Standing for Houston" through his community outreach efforts. He volunteers his time to support many non-profit organizations in our area.

Greg's last day at KHOU will be this Friday. He is excited about starting this next chapter of his life and we want to wish him the very best with his next endeavor."
COMMENT
:
Click to leave your thoughts on this post here