NGEN radio, sister station of KSBJ, calls for Houston to "Change Your Tune" as the station expands its reach with the launch of 91.7FM. NGEN, which stands for the "NOW" generation will focus on spreading the message of hope, unity and love. The station's playlist includes artists such as Tori Kelly, twenty one pilots and Lecrae with a goal of being inclusive and representing Houston's diverse, thriving community.
"Though we are a faith based radio station, we welcome people from all walks of life," said Brian Meza, NGEN Station Manager. "Our message is to spread hope, unity, and love in a world that badly needs it. We plan to lead the conversation and remind our listeners that there is still good in the world." Meza, a former multicultural staff leader for Young Life, joined the NGEN team this year as the station manager.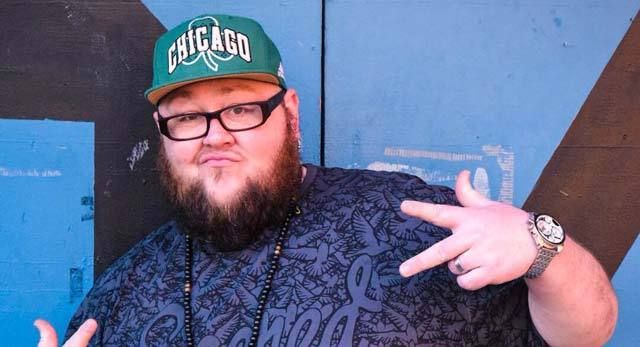 Chris Chicago
Veteran radio talent
Chris Chicago
brings nearly two decades worth of experience to the roles of Morning Show Host and Production Director for NGEN radio. "To be part of the NGEN radio brand with its history-making Top 40 format is such a fantastic and exciting opportunity for me," Chicago said. The morning show airs from 6:00 a.m. to 10:00 a.m.
NGEN Program Director, Drew Wilson, who has been with NGEN since its launch in 2010, will also host the midday show from 10:00 a.m. to 3:00 p.m. A familiar voice around Houston, Ayana Mack, will host the afternoon show from 3:00 p.m. to 8:00 p.m. Ayana brings with her several years of experience in radio, having worked at the top radio stations in Houston (97.9 KBXX, 104.1 KRBE).
The evening show, which airs from 8:00 p.m. to midnight, is hosted by Angela Schweinitz, a recent college graduate who moved to Houston from Ohio to begin her career in radio.
Listeners can tune in to 91.7 FM now and enjoy hearing a unique perspective on current events and inspiring artists that enjoy spreading positivity through their music.
About NGEN radio
:
NGEN radio is a station for millennials bringing music and a message of hope, unity and love. Playing artists like Tori Kelly, twenty one pilots, Lecrae and so many more. Alternative pop and hip hop music designed to capture the energy of the "NOW" generation and power a world of good through connection and community outreach. Found in multiple formats, you can listen to NGEN radio on 91.7FM (Houston), 99.5FM (Sugar Land), 89.5FM (Bay City), 91.1FM (Lake Jackson/Galveston), 93.1FM (College Station) and 99.7FM (Brenham).
(This post was taken from a release sent to me by NGEN)
COMMENT
:
Click to leave your thoughts on this post here