I told in April how
KTRK 13's Miya Shay got engaged to Gene Wu
. Wu is a prosecutor in the Harris County District Attorney's Office and Democrat for Texas State Representative, District 137.
Friday night, the private wine cellar of Del Frisco's Double Eagle Steak House was buzzing with a good bit of the Houston media crowd to celebrate the couple's engagement.
KHOU 11's Courtney Zubowski (a bridesmaid) was there with her boyfriend Dr. Eric Haas. Channel 13's Tom Koch and wife Brenda, Channel 2's Mary Benton, Channel 8's Ernie Manouse, Jackson Hearn, the reality family of Dr. Franklin and Erica Rose, Galveston Daily News' T.J. Aulds and Culturemap's Clifford Pugh rounded out the media heavy crowd.
About 80 people showed up in total. The whole affair was orchestrated by bridesmaid Kim Padgett and co-hosted by several of Miya and Gene's friends.
Seems like the media wedding season is in full swing!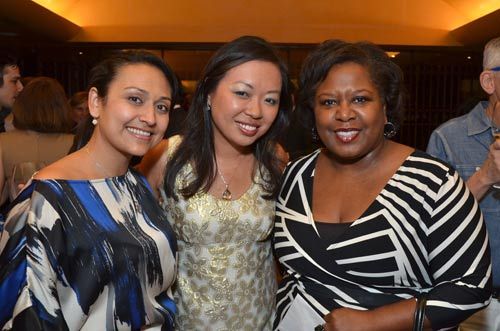 Jessica Michan, KTRK 13's Miya Shay and KPRC 2's Mary Benton (Photo: Roswitha Vogler)



KTRK 13's Brenda and Tom Koch (Photo: Roswitha Vogler)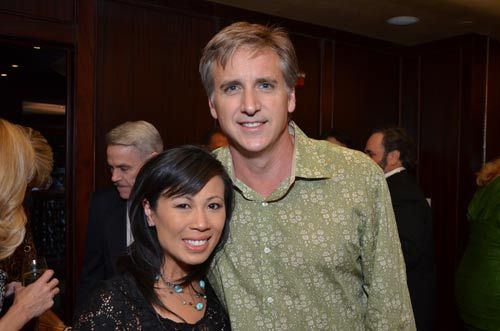 Chau and Rob Todd (Photo: Roswitha Vogler)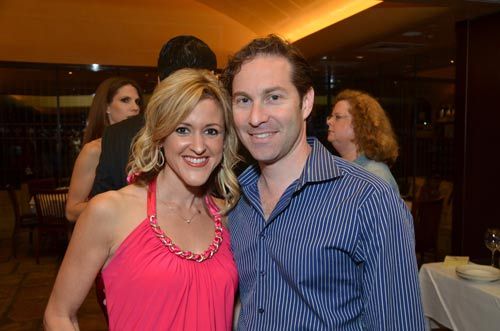 KHOU 11's Courtney Zubowski (a bridesmaid) with boyfriend Dr. Eric Haas (Photo: Roswitha Vogler)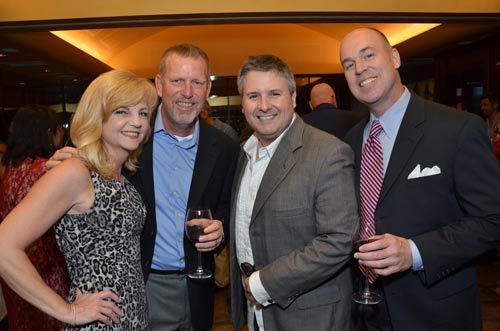 Kim Padgett, Tom Flynn, KUHT 8's Ernie Manouse, Jackson Hearn (Photo: Roswitha Vogler)

RELATED
-
Houston media members dress up as toys
COMMENT
:
Click to leave your thoughts on this post here