OK, maybe not all Friday not long, but KHOU 11's Chita Johnson did appear on the AC/DC concert screen during "You Shook Me All Night Long"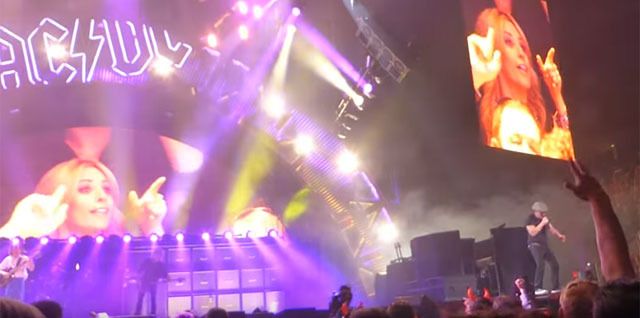 Here I am, rocking out with rock legends AC/DC at the Toyota Center Friday night, minding my own business, when one of
the top 10 most searched Houston media stars on my blog
pops up on the big screen.
Yes, as the AC/DC camera guys scanned the crowd for some of Houston's finest during "You Shook Me All Night Long," KHOU 11 morning meteorologist
Chita Johnson
appeared on the band's giant screens on stage. Well, I was totally "Thunderstruck" by this.
So before I was "Shot Down in Flames" by the social media crowd, I had to
tweet the big news
.
Seriously though, AC/DC brought it. It was my first time seeing the Australian group and I was not disappointed.
You can watch a lot of the concert
here
.
Here is the Houston 2016 AC/DC
set list
.
Here is a
concert review
by Nathan Smith of The Houston Press.
=============================================================================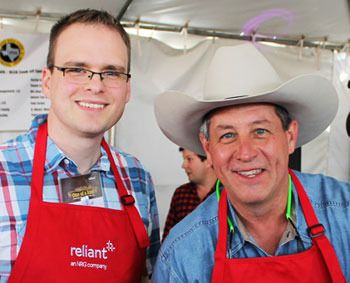 Help me win money for charity!
Every week, I give you the Houston media coverage you'll find nowhere else and on top of that at no cost to you. So pay me back by voting in the Reliant Rodeo Roundup Challenge.
Just
click on this link
and hit vote. That's it. You can vote once a day until Friday.
Share this link with others:
http://bit.ly/1KQwOGo
Thanks,
Mike
COMMENT
:
Click to leave your thoughts on this post here