KPRC 2 "The Scene At Five" 25th Anniversary of JFK Assassination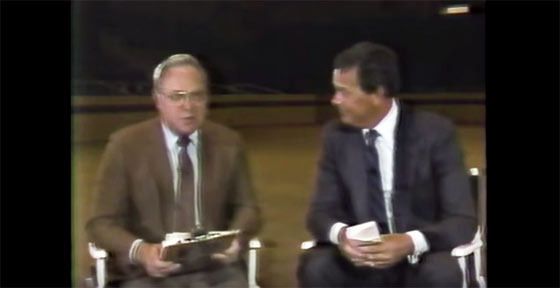 In 1988, KPRC 2's Ron Stone, Doug Johnson with reporters Ron Regan (now chief investigative reporter at WEWS in Cleveland) and Catherine Smith remembered the 25th anniversary of President John F. Kennedy's assassination.
This look back was done on channel 2's "The Scene at Five" and aired live from the Sam Houston Coliseum - the last place JFK made a major speech before his death.
RELATED
-
WATCH: Ron Stone covers the 80s in 'So Long Urban Cowboy'
-
What is KPRC 2's Ron Stone without Doug Johnson?
-
VIDEO: KPRC 40 Years - A Houston Essay with Ron Stone
-
WATCH: Ron Stone's last KPRC 2 newscast
-
VIDEO: KPRC 2's Ron Stone and Doug Johnson sure had on air chemistry
-
VIDEO: Classic Houston TV hosts talk about golden age
COMMENT
:
Click to leave your thoughts on this post here